Detox Bundle
Detox Bundle
Bestselling duo to detox and curb cravings
Best value for maximum results
Easy 2-step weight loss program
Reduce bloat and boost energy*
Curb cravings and drive fat loss*
Morning Boost

Green tea

Nettle leaves
Guarana fruit
Dandelion root
Yerba Mate
All ingredients
Morning Boost: Green Tea Leaf, Mate Leaf, Nettle Leaf, Dandelion Leaf, Guarana Seed, Nat. Id. Orange Flavoring
Night Cleanse

Ginger root
:

Lemongrass leaves
:

Hawthorn berries
:

Peppermint leaves
:
All ingredients
Nettle Leaf, Ginger Root, Orange Leaf, Lemongrass Leaf, Peppermint Leaf, Liquorice Root, Hawthorn Berry, Natural Lemon Flavoring
Super Fat Burning Gummies

Green Coffee Beans
:

Garcinia Cambogia
:
All ingredients
Power Up Gummies: Green Coffee Bean Extract (Coffee robusta L.) (Seed), Maltitol, Isomalt, Water, Citrus Pectin, Citric Acid, Adipic Acid, Sodium Citrate, Mixed Fruit Flavor, FD&C Yellow#5, Blue#1, Titanium Dioxide and Sucrolose.

Hunger Buster Gummies: Garcinia Cambogia Extract, Maltitol, Isomalt, Water, Citrus Pectin, Citric Acid, Adipic Acid, Sodium Citrate, Natural Strawberry Flavour, FD&C Red#40, Titanium Dioxide and Sucralose.
Does it contain caffeine?
Morning Boost contains 62mg of caffeine per tea bag, while Night Cleanse is a caffeine free formula. Each Power Up gummy contains 7.5mg of caffeine from Green Coffee Beans. Hunger Buster gummies are caffeine free.
Do the gummies contain gelatine?
They are gelatine-free and are suitable for vegetarians
Is this keto friendly?
Yes, they are great supplements to your keto diet.
More FAQ
I have noticed my belly getting flatter and I'm not feeling as bloated as before.
- Leanna S. 5/5
I can't go a day without this bundle. I am less bloated and my pants can fit me again!
- Nissi C. 5/5
This tea helped me slim down after my second baby, and also helped me kick my coffee addiction. I love the taste, I FEEL better, and my skin is clearer.
Kristin C 5/5
More reviews
Benefits
Real Customers, Real Results*
Recommended Routine
Easy As 1-2-3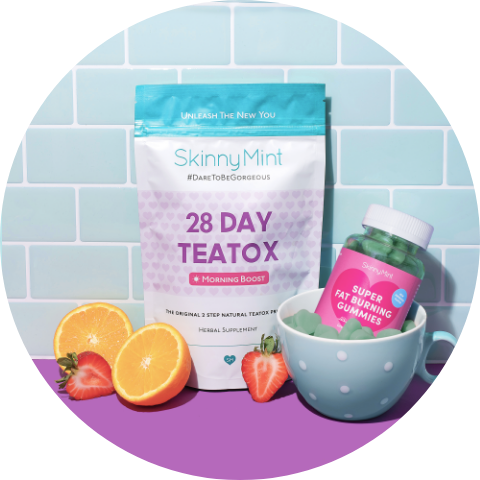 Morning
Drink a cup of Morning Boost tea before breakfast and take 2 Power Up gummies after breakfast.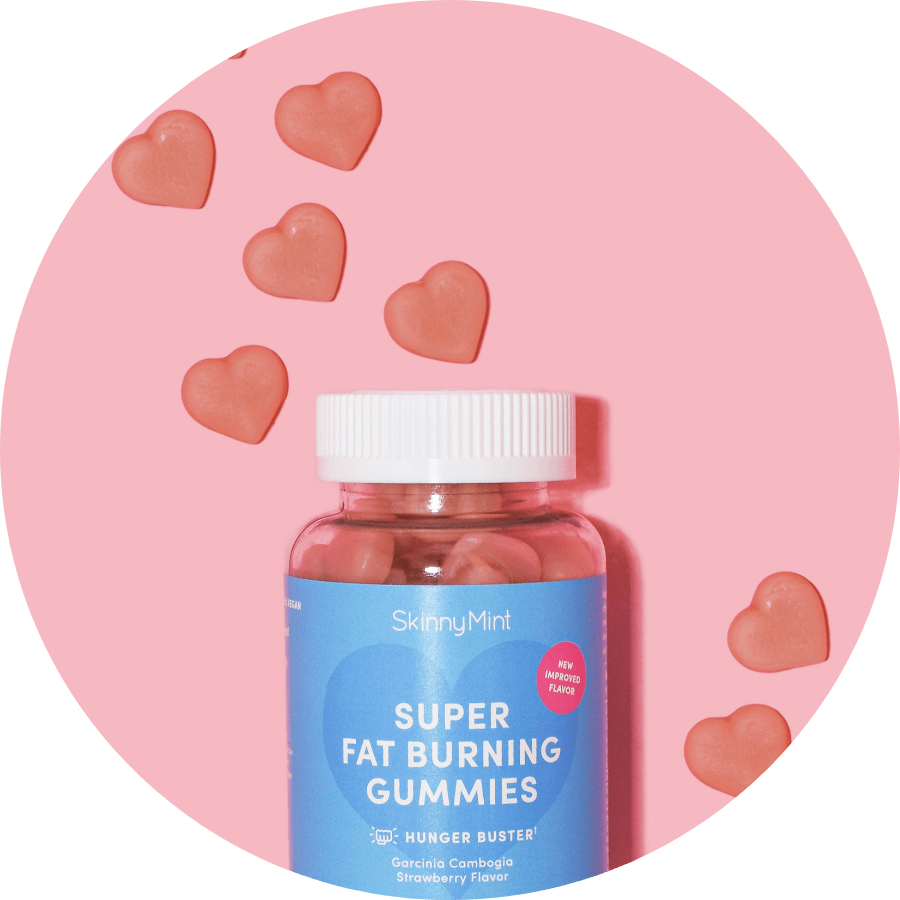 Afternoon
Take 2 Hunger Buster gummies when post-lunch cravings kick in.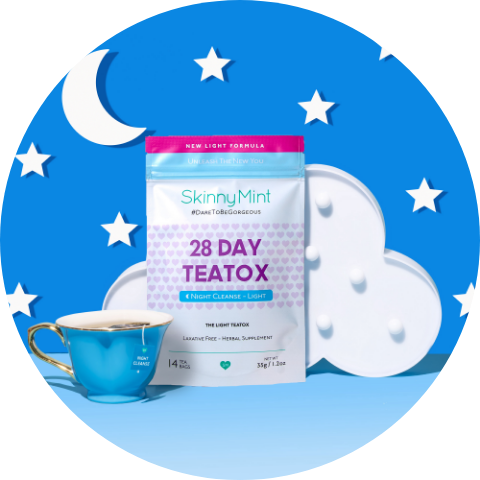 Evening
Have a cup of Night Cleanse tea 30 mins before bed every other night.
Customer Reviews
Ayisha B.
Verified Buyer
02/26/21
Pink clay mask
I love this mask. I usually have pretty clear skin but like many Victorians have been struggling with "mask-ne" over the past 5-6 months and this has really helped clear it when at its worst. The brush makes it easy to apply quickly and evenly and I also find it very satisfying to use because of the way the pink clay dries to semi-opaque (dependinRead more about I love this mask. I usually haveg on thickness) on my face so it looks and feels like it's working. I can get a little dry particularly either side of my nostrils and around my nose piercing, but haven't found this to be drying (when followed with a serum and moisturiser, at least).
Liquid error (templates/product.detox-bundle-light line 15): Error in tag 'section' - 'detox-bundle-faq' is not a valid section type