Free ACV+ Gummies









Free ACV+ Gummies
Ultimate Superfood Blend of Apple Cider Vinegar + Probiotics+ Turmeric + Ginger
Formulated with effective ingredients ACV, Probiotics (Bacillus Coagulans), Turmeric and Ginger
Keto friendly and help to drive weight loss
Boosts metabolism and gut health
Improves digestion, increases energy levels, and balances blood sugar
Gluten-free and vegan friendly, non-GMO, preservative free
Proudly made in the USA
Apple Cider Vinegar

Probiotics
Ginger
Turmeric
All ingredients
Garcinia Cambogia Extract, Maltitol, Isomalt, Water, Citrus Pectin, Citric Acid, Adipic Acid, Sodium Citrate, Natural Strawberry Flavour, FD&C Red#40, Titanium Dioxide and Sucralose.
Does it contain caffeine?
ACV+ gummies are caffeine free.
Can I pair this with other products?
Reduce bloat with all-natural 28 Day Teatox. Promotes a metabolism boost and supports your body's natural detox processes.
What flavour are they?
Apple Flavour.
More FAQ
Burned a lot of calories and banished the bloat with these awesome gummies.
- Brittany M. 5/5
I'm down 7lbs since starting 3 weeks ago
- Angela N. 5/5
This tea helped me slim down after my second baby, and also helped me kick my coffee addiction. I love the taste, I FEEL better, and my skin is clearer.
Kristin C 5/5
More reviews
Works great with:
Benefits
Real Customers, Real Results*
Try This Routine
Maximize your results and achieve your goals faster.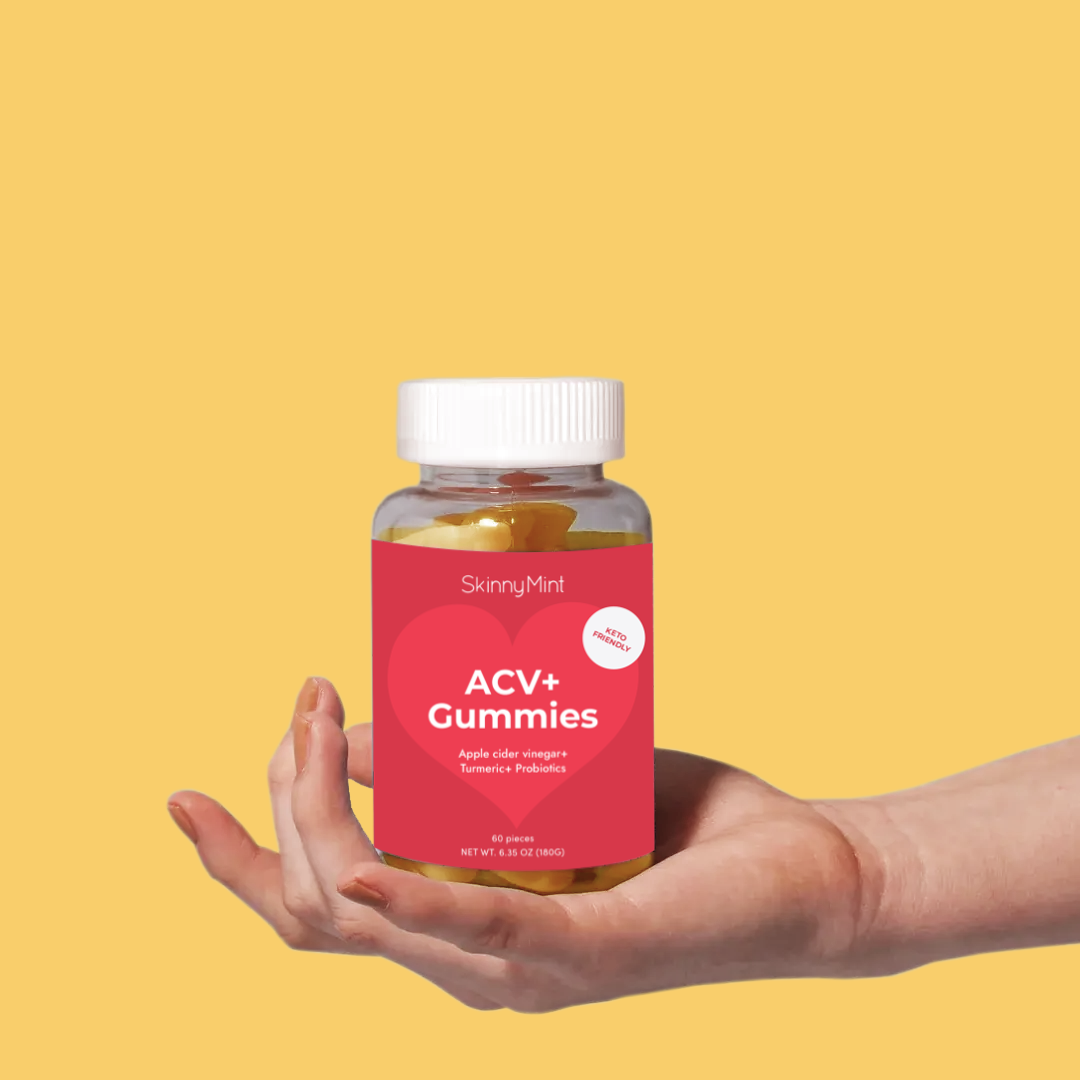 Morning
Take 1-2 gummies pre/post breakfast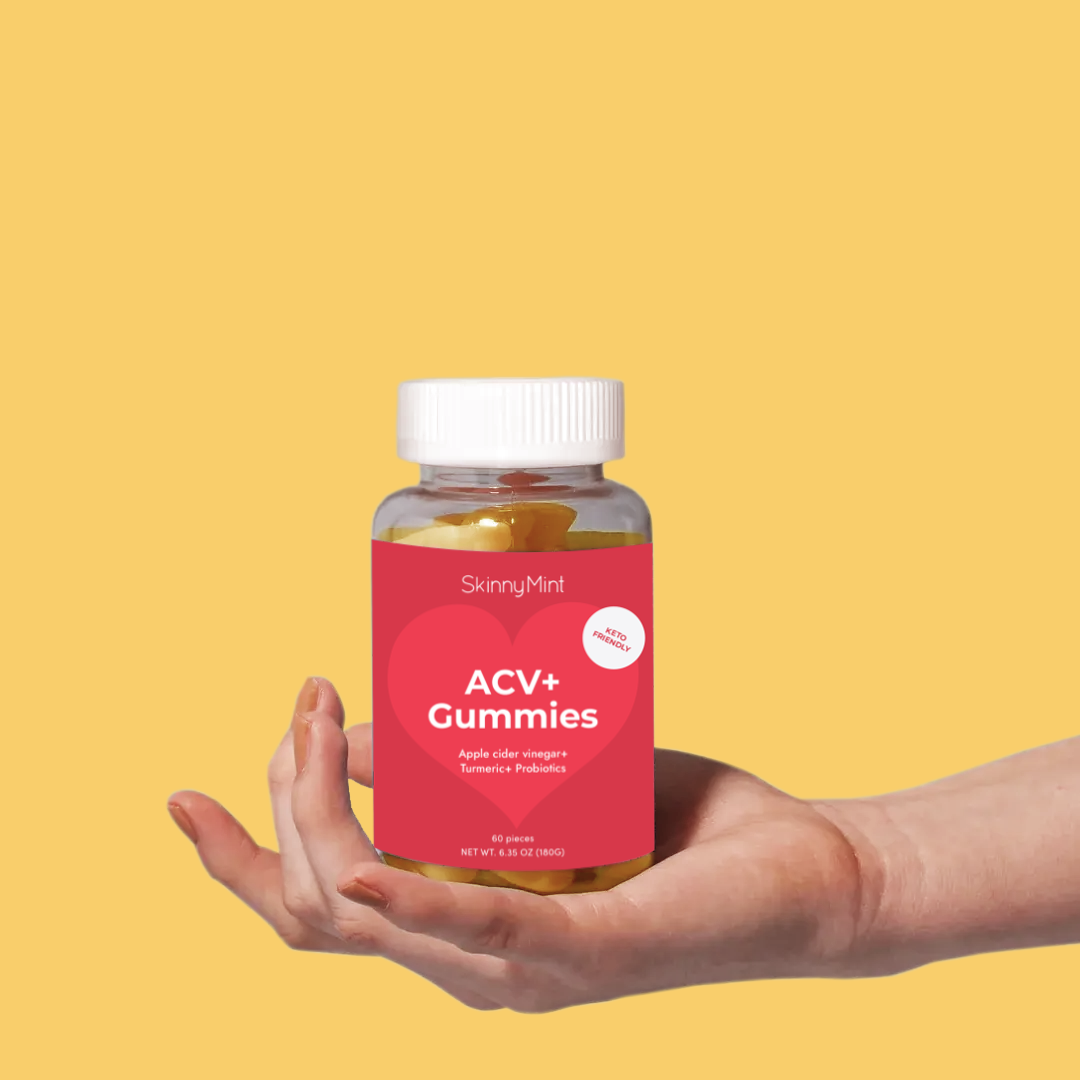 Afternoon
Take 1-2 gummies after lunch when the pesky cravings kick in